ntroducing LuckyVidz! This site allow users to instantly stream movies and TV Shows to there iPhone, iPod, iPod Touch, PSP or anyother .MP4 supported device! The videos stream over WiFi, 3G, or EDGE networks.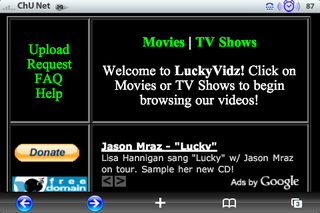 Navigate the site easily!
Browse selections alphabetically!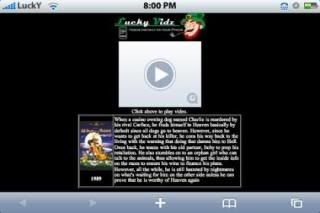 Very informative!
Don't feel like uploading or don't see your video? Use the request option on the homepage and your request will be filled.
Want to help? You can help but uploading videos, donating via PayPal, or by clicking a couple of ads. Anything is appreciated.